I missed Aprils round up as I had a break so in the last two months I have reviewed 13 books from 11 countries with one new publisher in Sandstone Press which went on to be the man booker international winner and my first book from Oman wich was the only new country in the last two months. I still have round of the man booker books but to say I had a two week break it isn't a bad total and takes the number of books reviewed this year too 38 still just about on course to make the 100 review mark for the year.
Books of the months –
I'll pick two
Termin by Henrik Nor-Hansen
This little gem seems to capture what I look for in the books I am reading these days and that is challenging what literature is and this is one of those that is a borderline between fiction and nonfiction using ticks of narrative non-fiction and journal keeping. Tell how a brain injury leads to a man's life and social web falling apart.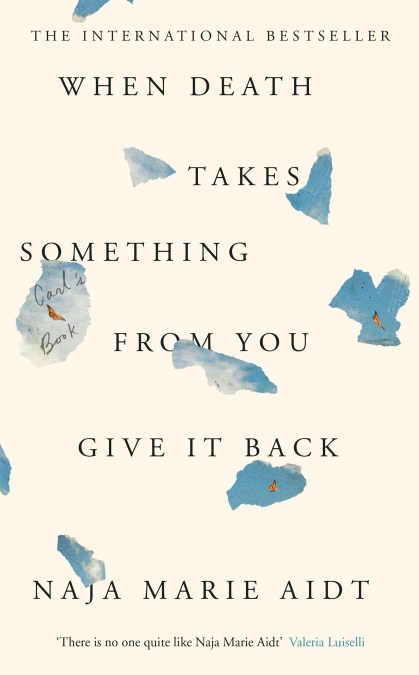 The second book is When death takes something from you give it back by Naja Marie Aidt
A touching book about grief cooping and how even a great writer even struggles to get the words on the paper. It alsio shows how words can heal and help share what has happened to you.
Non- book events
well, the last two months have flown by even with two weeks of I find I am reading less the last few months but have a backlog of books I have finished still so plenty to keep the blog ticking over. Amanda and I spend most of our days off visiting the peaks or place like Ikea just keep Amanda busy and I'm making the most of being able to drive. I have found a new tv passion the Canadian series Cardinal which I have watched all three series in the last two weeks this slow-burning series that has one case per a series set in the fiction town based on the Canadian town of the North bay. They have managed to produce a nordic style series with a grumpy detective a brilliant sidekick great settings but the storylines have many a twist and turn.
Looking forward blog wise
Well I was asked if Richard and I were doing Spanish lit month well. I will be Richard is taking a break so like the last few years July and August will be for Spanish and Portuguese lit. I want suggestions for an August book to read and chat about. I thinking of a Marquez maybe? or another Latin American greats LLhosa or Bolano .I am not so organized as Richard but will try and sort an Mr linky links page when it is time? any suggestions?