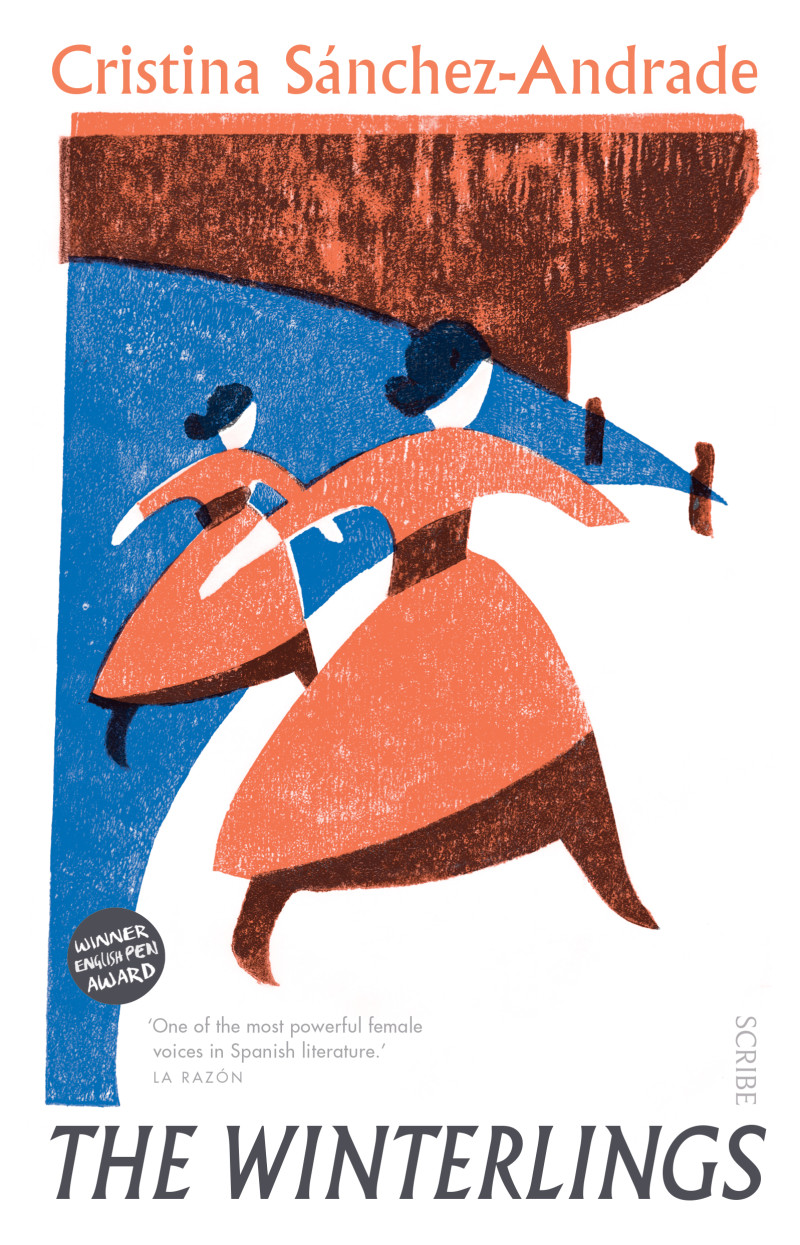 The Winterlings by Cristina Sanchez-Andrade
Spanish fiction
Original title – Las Inviernas
Translator – Samuel Ritter
Source – review copy
I was grabbed by this when it had a quote on the back cover by Manuel Rivas calling her writing Original and Unusual was a plus point for me having enjoyed his books, I knew this would be one for me. Cristina Sanchez-Andrade has a degree in law and mass media, she has written for numerous papers in Spain and has published seven novels.In 2013 she was shortlisted for the Herralde prize one of the top prizes in Spain. She has also written a novel about Coco Channel.
Don Manuel , the priest in Tierra de Cha, used to sit between the two winterlings, who were only little girls back then. He was short and fat, an absolute glutton. He was always somewhere between dinner and Mass. As soon as he finished the sermon, he'd be out and into the street. With great strides, pulling up his cassock to keep the manure off it, he would cross the square to eat his lunch. While the maid was tying a napkin around his neck and serving him, he positively burbled with pleasure.His mouth watered  at the sight of what lay before him : a hearty broth

I loved the imagery this passage evoked in me
The book follows the return of two sisters to a small village in Galicia Tierra De Cha, the two sisters have return after many years away. They have come back to their grandfather's house. They have grown since they left but the place it self is just the same as the place they fled many years earlier. In a dark past that the village has hidden Delores and Saladina have their own secrets as well they are on course for disaster when a glimpse of light happens the sisters love the glamour of the film world and hear that the American actress Ava Gardener is to come to their part of Spain to make a film and they need some stand ins the sisters feel they could fill this roles. What will happen will they get the part or will everyone have to face their own pasts at last ?They are also drawn to the sea , why !
Throughout the following days, Dolores heard it while she went about her daily chores – immense and powerful and even nearer, turning her actual world into a narrow and boring place – an ocean pulling at her , calling her :"Did you hear that Ava Gardner is coming to Spain ?

To Spain ?

Ava Gardner coming to Spaaaaain ?

Sometimes , the sea was like a cornfield, with waves that ebbed and flowed. Dolores was in the middle of it, it smelt of salt, and that smell impregnated her clothes and hair .

The sea is a large draw to the sisters
I loved this it remind me what I love about fiction set in small villages where everyone knows everyone no matter how far you go from the village they will always remember your past when you return . What Cristina Snachez does so well here is build up the feeling of the dark past the sisters where part of . Also the feel of returning to a village the way they are still part of the place but looked at as thou they aren't they've grown out of the place the sister have had their eyes open to the world by the world they have seen and the films they have watch , hence their wanting to be part of the Ava Gardener production. This also has the feel of an oral tradition of storytelling that Galicia is well-known for. This book is also a perfect choice for the forthcoming Woman in translation month .
what is your favourite Village based novel ?