I read and reviewed more than in the last couple of years so have decided to pick 12 books of the year.
Brothers by David Clerson
Two brothers go on a quest to find the father in a mythical coastal world. The older brother has an arm missing, the arm is his younger brother with his stumpy arms and legs. One of the first reads of this year and one of the funniest and strangest books I have read.
Danish modernist novel one mans downward spiral from journalist to drunkard. A lost gem of European modernist fiction coming out in 1930. Partly inspired by the writer's own life.
Summer before the dark by Volker Weiderman
The fictional meeting of Stefan Zweig and Joesph Roth in Ostend in the summer of 1936 two men at the height of there fame. Both their lives will take different roots after this meeting.
A lament for a lost world of Syria and for a lost love as a man goes through a sleepless night as Franz dreams of Sarah and his romance alongside their travels.
The Major Refutation by Pierre Senges
An imagined thesis that discredits the discovery of the new world another quirky book that has had a champion it like a lot of the books on this list.
Bricks and Mortar by Clemens Meyer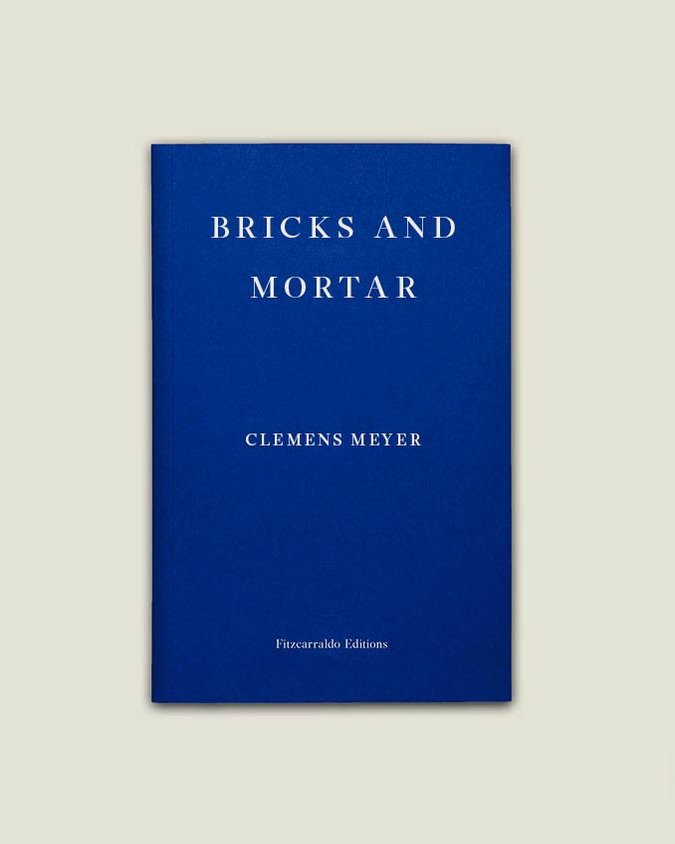 Post east german history told through the oldest profession and the characters involved in that industry as they go from simple german girls to digital and woman of all nations. Another Fitzcarradlo novel on the list.
A family saga told from the daughter in fragments of stories as her mother is dying of cancer another wonderful choice from Istros books.
A novel for today a warning of ignoring the rise of right-wing rhetoric as a retirng academic looks back and forward on his life. from one of my favourite writers.
The ultimate Tragedy by Abdulai Sila
Ndani story in postcolonial Guinea Bissau is the testament to what many young women have to do in her position to get by working in a family homemade to join the church and avoid the advance of the male head of the householder.
That's how whales are born by Anxos Sumai
This follows a young woman who had escaped to study whales in Mexico but her mother ill health bring her home to her Galician home and the secrets of the past.
Three days by Thomas Bernhard
A film he made years ago has a companion book a wonderful insight into a great writers feeling. I still love the lines I am a story destroyer.
The house of remembering and forgetting by Filip David
A man remembers his survival of the death camp and recalls it all after visiting an exhibition. I have loved the six peter own istros titles this year but this was my favourite of them.
A common thread in these books is families, loss, past and remembering. In the year I lost my mum this list maybe reflects my journey and how books help us get over things. What have been your books of 2017?