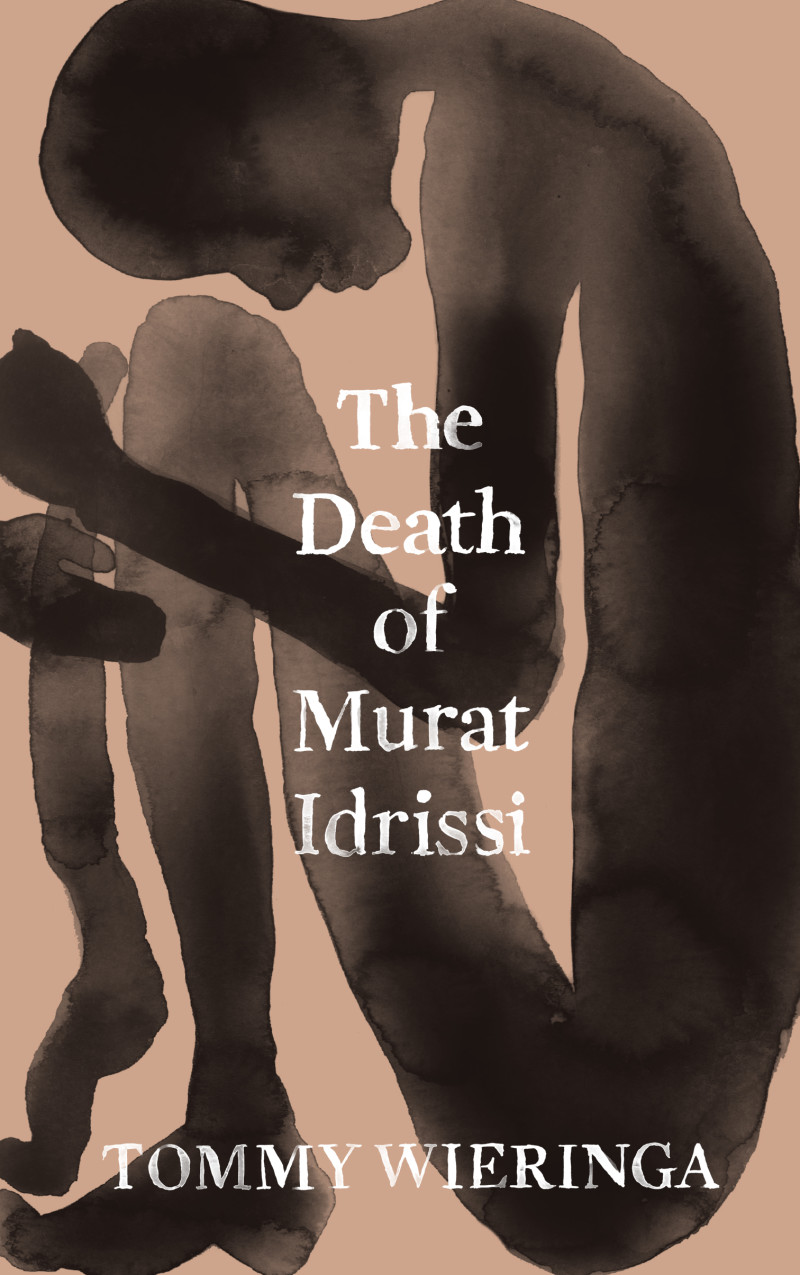 The death of Murat Idrissi by Tommy Wieringa
Dutch fiction
Original title De dood van Murat Idrissi
Translator – Sam Garrett
Source – personal copy
Now the last visit to a writer I have read before on this year's Man Booker Longlist. I read Tommy Wieringa novel a few years ago but never reviewed it he has had a number of his books translated to English. He studied history and journalism at university. He had a number of jobs as a light seller and on the railways before he became a full-time writer. His breakthrough came when his third novel Joe speedboat won a big ditch book prize he has since then 18 more works. This is the short book on this year's longlist at just a hundred pages but as you can tell by the cover and title it is a powerful little novella and maybe one of those books that should notice more than it was.
It's her uncle's fault that she was born in Holland. In 1975, her father arrived in France from Targuist – that was all fairly easy back then, hos brpther convinced him to travel on to holland. They worked in shifts at the Hoogoven mills, and shared a room in Beverwijk. They married and were laid off during the steel crisis in the early eighties . Life beat them down. Her uncle rose to his feet again , her father remained lying, he was the weaker of the rwo.But her uncle was dead and her father was still alive.

The iuncles death is part of the reason for the trip and shows how they started out in Holland by chance.
The book is the tale of Two Dutch women whose families are originally from North Africa who has decided to take a trip back to their parent homeland Morrocco. The two Thouraya she is as you would say is the pretty on the beautician and driving force of the two girls the other Ilham is the larger girl and worries she will have to settle down as her parents want her to as a usual Morrocan wife. The two arrive and immediately when having to hire a bigger car an Audi car. The two even as tourist feel that they are second class citizens due to there cultural heritage. They end up in a tight squeeze when a charming young man Saleh he takes it on himself to help and guide them around Morocco where to they meet in a seedy part of the town Murat and his mother and realize their savior has a price to his help them and that is to take Murat back to Europe he was once in France but was then set back. So these two unlikely traffickers have to bring this boy/man back to Europe in their car. But a cruel twist in the tale leaves them scarred for life about what happened to the young man in the time he was with them.
The two custom men don't eave you past, they simply ignore you. Two cars in front of them, a mercedes is pulled out of line .

"Okay baby", Thouraya says "Here we go " sheputs on her film star face, and in a soundless dream they cruise past the customs officals , left and right. Before them them suddenly , there are twice as many lanes of asphalt . "Was that it ?" Ilham hears her own strange , high voice.

The two get through with Murat so easily at first little to lnow what will happen later on !
The shortest of the books on this Man Booker international list may actually have the most inside it as it tackles so many issues. Personal identity the two girls show the two sides of peoples cultural heritage Thouraya shows those that try hard and blend and move in and her friend likes to still keep her heritage but both initially view themselves as Dutch it isn't to they get to the cultural homeland they then see how they may be western but will forever be Morrocan at heart. the four character incapsulate the vicious cycle of trafficking the two girls drawn into bring Murat to Europe to fulfill the immigrant dream of riches and a better world and life escaping the poverty of his home and then there is Saleh those who make a life of getting people in whatever way to Europe with little care for how it is done. For a book under a hundred pages it touches the soul of the reader and shows them the dark side of trafficking in a personal light in the story of four people that maybe are the voice of the thousands trying to get to Europe from North Africa.