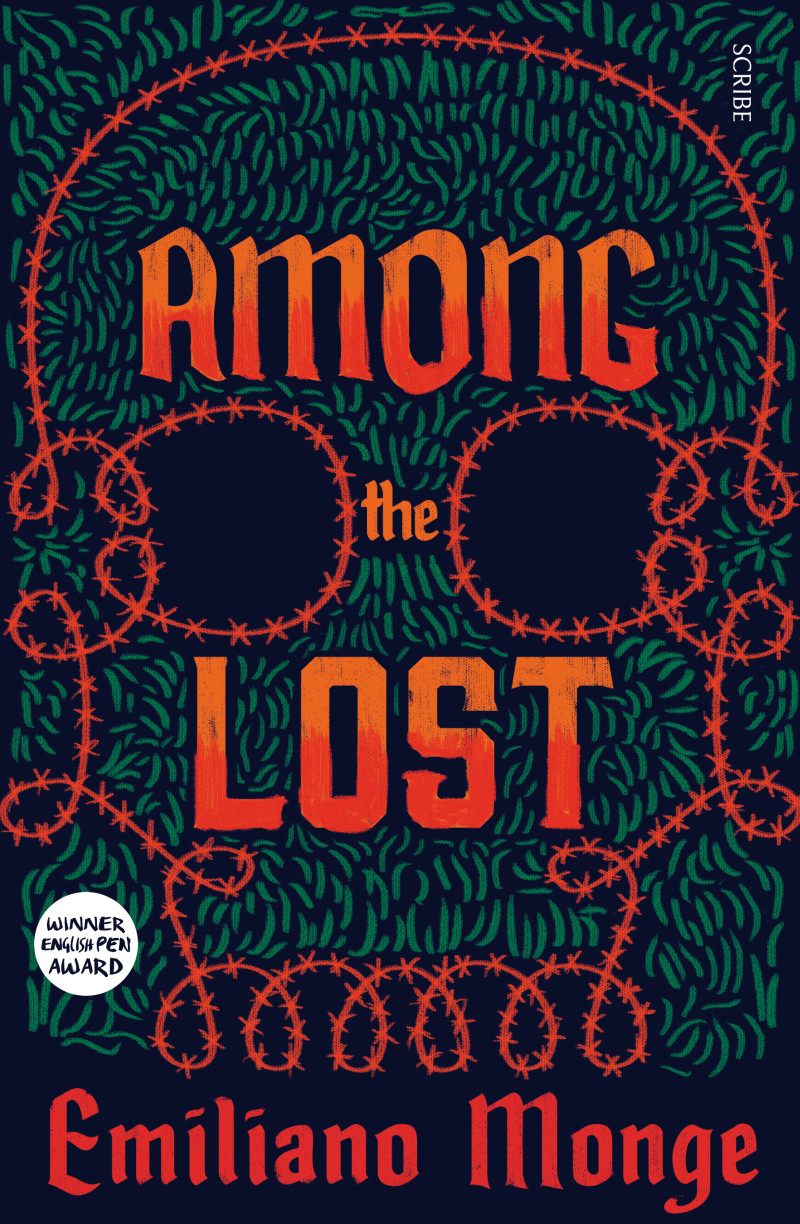 Among the lost by Emiliano Monge
Mexican fiction
Original title – Las Tierras arrasadas
Translator – Frank Wynne
Source – review copy
Some of the best books I have read in recent years have been from Mexican writers they seemed to have been an explosion of great writers from the from Yuri Herrea, Valeria Luiselli and Guadalupe Nettel. So when I got chance to read another rising star of Mexican fiction Emiliano Monge is a political scientist journalist and writer. His works have featured in the 25 best-kept secrets of Latin American literature and Mexico twenty this is the second of his books to be translated into English Arid sky was translated by restless books. But this has been translated by Frank Wynne which I have long been a fan of his translations.
After a brief silence, Epitafio brings his left hand to his pocketand, as he takes a was of banknotes to give to the boys, he feels a pressure in his bladder. I'm pissing myself,he thinks, handing over the money, then, unbucklinghis belt, he adds; how about we say same place, next thursday? Fine, we'll be here, promises the older of the two boys, who dragging the younger boy by hand, heads back into the jungle.

As his body empties, Epitafio watches how the two boys hop overa root and how they pull back the curtain of liana.But he does not see the two disappear beyond the wall that separates the clearing from the jungle, because at that moment the petrol genartor belches again and he looks anxiu=ously at the old truck: Fucking hell …I'll have to wake her up.

His first times in the jungle he is nervous Epitafio
This is a love story in the middle of the hell that is the world of being trafficked through Mexican jungle. Although it is described more of Dante like a trip through hell. The two main characters Estela and Epitafio are the lovers that grew up in a lonely orphanage became lovers then the world tore them apart on too two sides as we see their worlds of brutal trafficking of kids and adults where life can be swift and brutal and for the woman here harrowing. We see there lives as they often have no names just a jumble of words stuck together as a description of them like Estella who is called shewhoadoresepitafo . He Epitafo forced by the head of the gang into a marriage, not to Estella has a wife and son constantly tries to get in touch with Estella but in this hinterland of Mexico his mobile phone rarely works and the vehicles he uses are broken and old so he catches glimpses and seconds with his old lover. Will, they ever escape the hamster wheel of hell that is their lives to be together again.
Two metres from IHearonlywhatiwant, in a nest build unto the rock face, two hatchlings cheep and the sound attracts the attention of this woman, who, on seeing the nest, shifts her thoughts to another person, thinks for a moment about Cementeria: back in El Paraiso, they were responsible for feeding the chickens.

turning back from the sheer drop, estela stares at the fledglings and once again wonders what happened to Cementreria ,where she was all that time she was missing, and why the hell she tookher own life. But her minds quickly accepts that now is not time to think about such things, and her friends suicide is once again replaced by thpoughts of Epitafio: Fucking hell …I didn't even respond to your message!

I bet you're pissed off

A brutual world weere they lose friends but estela still after all thinks of her man !!
This book uses the divine comedy as a sort of companion to describe the hellish world the two lead characters find themselves in this is shown by the frequent Dante quotes through the book. I also read he is a Joyce fan as he is one of a group of this is shown to me in the Names of some of the characters which in a way echo Joyce's way of combining words in Finnegans Wake. This is a grim world that hasn't been shown through rose colour glasses this is a brutal world where the migrants are the currency for those taking them to the north and the end of the journey for that get to the end that is or those that like Estella and Epitafio are born into this world and never really have a chance to escape this world. A powerful view of his home country wonderfully translated by Frank who has a great intro around names and words used in the novel.