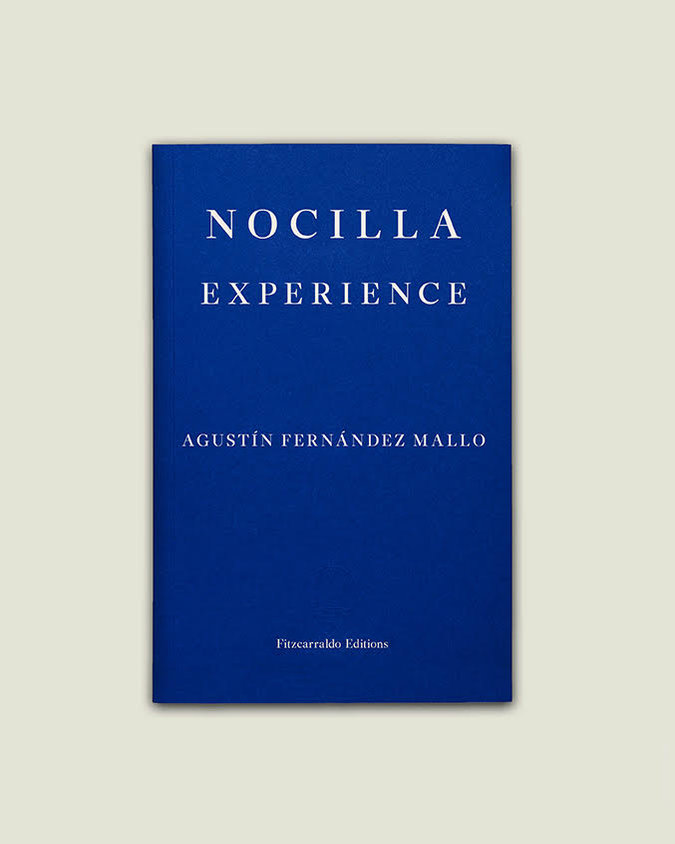 Nocilla Experience by Agustin Fernandez Mallo
Spanish fiction
Original title – Nocilla Experience
Translator – Thomas Bunstead
Source – review copy
I had the third part of the trilogy of novels from Agustin Fernandez Mallo. It reminded me that I hadn't reviewed the second part after reading it so a quick rereading today Christmas eve. He is one of the leading lights of Spanish fiction and his books test the barrier of what fiction is this is similar to the first book Nocilla dream which I reviewed a couple of years ago. He is a writer that mix styles and almost cut his piece into small chunks. Here some chapters are only a few lines long, other glimpses of personal stories.
Henry Darger died at his Chicago home in 1970, having played out what is the strangest, most solitary episode in the history of art. He believed to have been born in Brazil in 1892. When he was four he lost his mother, who died giving birth to a girl who was later given up for adoption . Henry never met this sister. Soon after, bith Henry and his father were admitted to mental institutions. Henry's diagnosis was that "His heart is not in the right place".He never saw his father again after that.

Darger maybe a perfect example of the Loner a modern man before Modern men appeared he wrote a 15000 page book no one read!
How to describe a novel by Mallo it is a hard thing as it is ideas stories and concepts in one package. But with this rereading, I got into the rhythm of his writing. It is like when I was young and used shift through the radio stations and dipped in and out of shows. I loved listening to the shortwave and the old Russian and US propaganda stations and This reminds me those years clips of stories like clips from the book at bedtime. Marc a Spanish man reads old agriculture guides and sorts mathematical formulas and lives in the present via the net a lonely man may be a reflection of the modern man. interrupted with clips of dialogue from Apocalypse now another lonely man as we have martin Shaws words as he waits in Saigon for that fateful mission. Then we have a Us soldier that has a son that is born in Iraq when he is station there John Smith has an Iraqi son. Then we have a number of connections to Henry Darger and his work around the Vivian Girls. Darger, I knew off after seeing a documentary a number of years ago I imagine Mallo may have seen the same documentary was largely unknown in his own life only when he died it was discovered a 15000-page work off written and drawn of this world he had invented and a great battle there. He also references a song by Sufjan Stevens a singer I love and one worth checking out he has one song about Darger A later number of chapters in the book see a Mexican Chico as he makes his way through the US after crossing the border.
Marc consults the Philips agricultural guide 1968. The section on "Cowsheds and other outbuildings" Contains a description of how to put together a toilet for a washroom to go with the milking stalls. He turns the diagram around to see how to adapt his toilet to his hut. He can't concentarte, His mind keeps being drawn back to a theory he's pndered for a number of years now, one which fits into something bigger anf broader, which he calls socio-physical theory. The sphere of action, the testing ground, would extend no further than 2 or 3 blocks around the roof terrace. The neighbourhood contains everything he needs comestibles, mundane conversations and seasonal clothing made from polyester. The theory is intended to demonstrate in mathematical terms that solitude is a property , a stat, natural in a btter sort of human being and , to the end

Another nod to modenr men and the solitude in Marc a man using old gudies and gripped in theroies of the world around him.
I fell in love with Mallo style this time around. I struggle with the first book but this time I got his style the jumping in and out of lives is a style I have seen in various films of the last twenty years Magnolia is a good example as it also mix facts at time like this does with a number of interviews with the cream of indie music over the last twenty years maybe the questions are similar they are about what makes each of them whether they are still punk or the impact etcetera. Then Shaw's lines from Apocalypse now which sees the opening dialogue he had to extend bit by bit as he is in Saigon. Then we have other facts scattered through the book about the likes of Alan Turing, Malcolm Gladwell, and ancient sayings. Mallo tackles the modern way of viewing the world where we tend to jump from here to there as we get stuck down Google tunnels at times. As I said it is a work that drifts but maybe behind it all is what it is like to live in the Modern world.