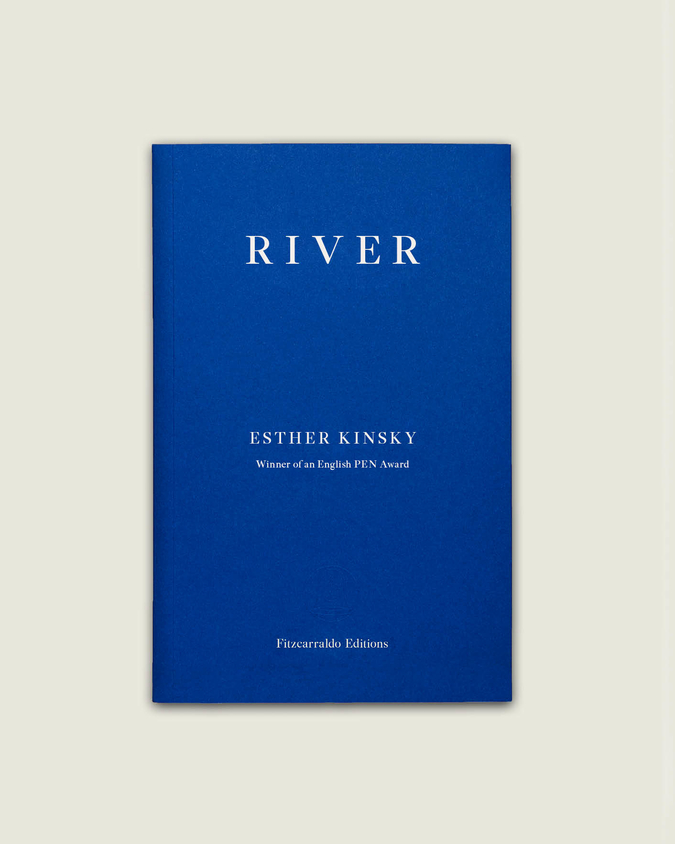 River by Esther Kinsky
German fiction
Original title –  Am Fluss
Translator – Iain Galbraith
Source – review copy
I have reread this for German lit month as I read it late last year and never reviewed it and had wanted to but as time flew this year I picked it up last week. Esther Kinsky is a German writer and translator she had lived in London for a number of years with her late husband the German to English translator Martin Chalmers. In her work as a translator of English books into German she had worked on books by John Clare his journey from Esse. That follows Clare walk in the countryside of 1841.  she also translated Iain Sinclair's book which he followed in Clare's footsteps and she has also done works by Henry David Thoreau of the books she has translated this three jumped out at me as they seem to connect to this wonderful novel.
The king stretched out his hands and the ravens gather around him. Several settled on his arms, shoulders and hands, briefly flapping their wings, lifting again and flying a short distance, then returning. Perhaps each bird wanted to touch him art least once, or perhaps they had no choice. Thus encirclircled by birds, he began to make gentle swinging and circling movements with his arms, as if they were haunted by a memory of wings

The King in the opening chapter see saw one evening a strange figure .
This is one of thos novels that have no real plot it is a meandering work just like the rivers our narrator tells us about. She is a German that has ended in our capital. She has then drift to Hackney and spends her time wandering the marsh-river area around the river Lea the book and many strands all come from these meandering walks the memories of her past and time in her childhood on the Oder and the single visit of her father but then the other people she meets eccentric character like the King a Man in a headdress that  I was never sure was just an imaged person a sort of modern take on the Crow King especially when she said he opened his arms and the ravens drifted around him. Or was this just an eccentric dress like a beefeater that wanders the river paths of the Lea? Then she meets orthodox Jews and other people that have ended up in this multicultural area like people from Former Yugoslavia leads to another digression to the rivers there many views of the rivers both in Europe and America she had seen over the years form a sort of memory of her life and also flow like a river as you read it.
What were my memories of rivers, now that I lived on an island whose thoughts were turned seawards, where rivers looked shallow and pretty, noticable only when they frayed into flats, or cut deep channels as they flowed out to sea ? Sometimes I dreamed of rivers I had known, rivers that cleaved their wat through plains and towns, rivers kept at bay by flood defences, or which rippled through the bright countryside. I remembered ferries and bridges and endless searching in unfamilar terrain for ways to cross a foreign river . I spent my younger years by a river that appeared to me in dreams when I ran a fever.

The river of my childhood was the Rhine. The chugging of barges

I remeber a few evening by the Rhine in my early twenties a much broader and buiser river than ours in the Uk in a way.
Now anyone that follows this blog knows that this is the sort of book I am a fan of those that can not be put in a pigeonhole. I pointed out that she had translated John Clare the peasant  poet and his walk of 1841 which was redone by Iain Sinclair another great writer around London and this is another grea\t view of that city from an outsiders eyes like Sebald she views the places she sees differently and drifts through time and place this is another book that would be great to map out the places mentioned on a google map guide like someone did with Sebald's rings of Saturn if I ever have a spare week or two I may even try this myself as it made me think of the times I used to walk along the river Dane in Congleton growing up then past Alnwick castle with my first dog as I meet a whole host of people as Alnwick was always full of tourists and finally to the still canal waters of here my home and those cold mornings with my old pal Winston this is what great fictions do when a reader connects and that draws you into the tale.