I manage to read books from 6 countries last month. I also read from one new publisher New Vessel a press, I had been wanting to try so was pleased to get a paper edition of one of their books. I started my new job this month and I am now doing three long days a week doing 13 and half hour days which will take some time to get a new blog routine. I fully started last week of the month as I had 19-day training last month. Anyway back to the blog we got off to a good start with Spanish lit month. I managed to read 8 books for that and expanded it out next month to include Portuguese lit into the Spanish lit month.
Book Of July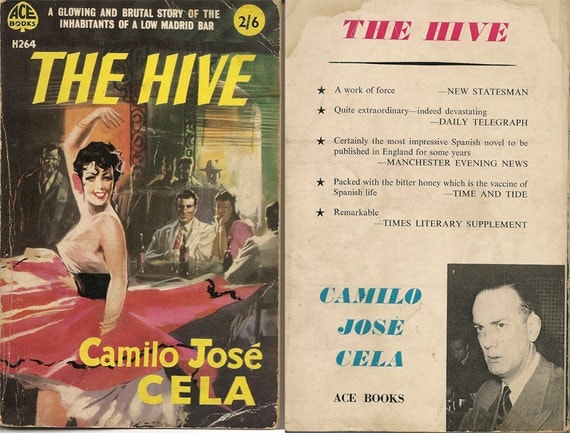 The Hive was my book of the month the second book by the late Nobel winner Camilo Jose Cela was a book buzzong with life of post civil war Spain an undercurrent of the anger that was just below. It was one of two books about the civil war the second was Wolf moon also following a post civil war that with people on the run and hiding from Franco's forces.
Non Book discovery
I have to keep harping back on to Mark Kozelek band Sun Kill Moon released a second collaboration with British experimental band Jesu. This like his three most recent records is Mark singing about his life and day to day events around him, he has become in some ways the Thomas Bernhard of alt rock in these recent albums a vent of anger at times and also a world wide view. This is just a singer at the peak of his songwriting.
Here is one of my favourite tracks a one with a number of Lit references in it as he received a book from a fan that is a bit of a beat hipster in the way he looks.