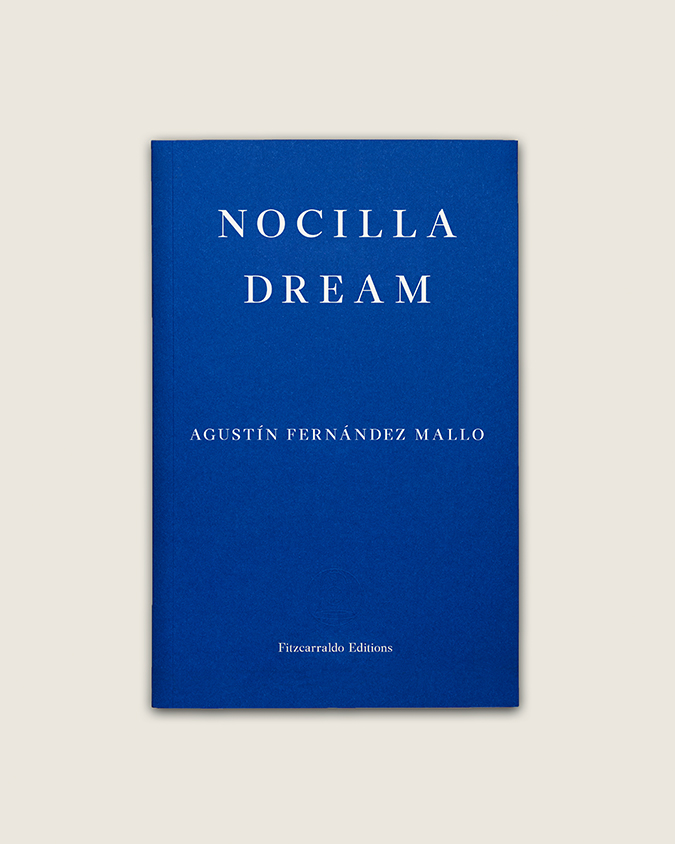 Nocilla dream by Agustín Fernández Mallo
Spanish fiction
Original title -Nocilla Dream
Translator – Thomas Bunstead
Source – Review copy
Agustin Mallo is one of those rare writers that cross field he Physicist by training that became  a writer. Cp snow used to talk of science and literature as being two cultures  .He was part of a new generation of writers in Spain pushing the boundaries of what fiction is the so-called Nocilla generation named after this book which got a lot of praise and prizes when it came out.Mallo has also made films of two to nine minutes of length on his blog.
It's logical that in a brothel there are all different kinds of women, and even more so here in Nevada Desert. Whose Monotony, the most barron in the whole of the american Midwest , makes necessary certain exotic pallatives. Sherry having make- up applied in the ad-hoc backstage out back.Besides the now dry well.she doesn't trust the lightbulb-frame mirror they have provided her.

the desert has a brothel that is exotic for its clients .!!
This is one of those books that proves the novel can live on I often here about books challenging the genre and get disappoint when they don't so when I read this the first in the Nocilla trilogy I was blown away so much I want to wait to do two Mallo books together. this is one of this books that hasn't a linear story just the fact that the action in places takes part along the line of Route 50 a road that goes across the desert to the glitter of Las Vegas so from a shoe tree where someone one threw up a sho and other follows this is the original tree one of many that form a back bone of small roadside attractions in  the us . Elsewhere we find a woman fall in love with a collector of found images .Mallo's physics side is an event with small piece on the 113 chapters that form this book and then we have  bits on the birth of the personal computer and  even further afield is the story of a man staying in the airport in Singapore rather like Tom Hanks character in The terminal .An exciting mix of piece by Mallo and other writers mixed to one Oh and one piece is from Bernhard so a double thumbs up from me .
In 1971, a group of hippies took over an abandoned military base in Copenhagen, Denmark proclaiming it the free state of Christiania: a micronation. After grappling with the Danish Government for a period of time, in 1987 it was finally recognized as an independent micronation.Among the eighteen students who occupied the base that night was Hans still a teenager then and as he lay on the floor in a greenish half-light that like a military effluvium seemed to float between the paving and the skylights high above.He made the decision to never wear shoes again : his bare feet a symbol of peace and nonviolence.Christiania present-day population comprises 760 adults, 250 children, 1500 dogs and 14 horse

The no wearing of  shoes here and shoe tree connect the two pieces in a way
I often wonder would fiction ever be like hip hop music or like the films of recent years I love like Amelia . Hip hop uses the music  which  is around the people making the music and this is what Mallo does in a way layering written piece , non fiction and fiction in a collage almost  a mix tape of Mallo's mind. This is like going through a radio stopping for seconds in  some places then a longer time this is a book that A shows what fiction and the novel can be it isn't a dying art it is a form that can be reinvented. There has been a number of German writers that have used similar techniques using other writers work to mix with their most notably Ulrich Holbein (not translated into english ) and Helene Hegeman whose first novel cause a storm as it used parts of another book. So Mallo is obviously a fan of Borges and Borges was always trying to push the fields of what stories do but in a novel form. Like AMelie this is a novel that darts from place to place and connects unconnected events even down to the finding of photios a main storyline in Amelie This is the first part of a trilogy I have the second part read ready to review soon. I am thankful for Fitzcarraldo as they show why small publishers are so valuable as with the two Enard novels they publish books for the love of words not to make money.